In the still fairly new field of 3D audio in music, there are two formats that have particularly established themselves. That's why I set out to do a big Sony 360 Reality Audio comparison with this Dolby Atmos test.
Wait, didn't I already do that here ? In the big comparison of the best and worst 3D music titles? Not quite, because that was about the comparison of 3D audio to stereo! Here we want to compare the two surround sound formats. Because at the same time, the question reached me via LinkedIn:
"Do you know 3D audio songs that are in Dolby Atmos music and Sony 360 Reality? In other words, one and the same piece of music in two different formats?"
Good question! Because Sony 360 Reality Audio is mainly found on Amazon Music, Dolby Atmos is the format Apple Music has chosen. Let's take a close look at how the sound quality differs.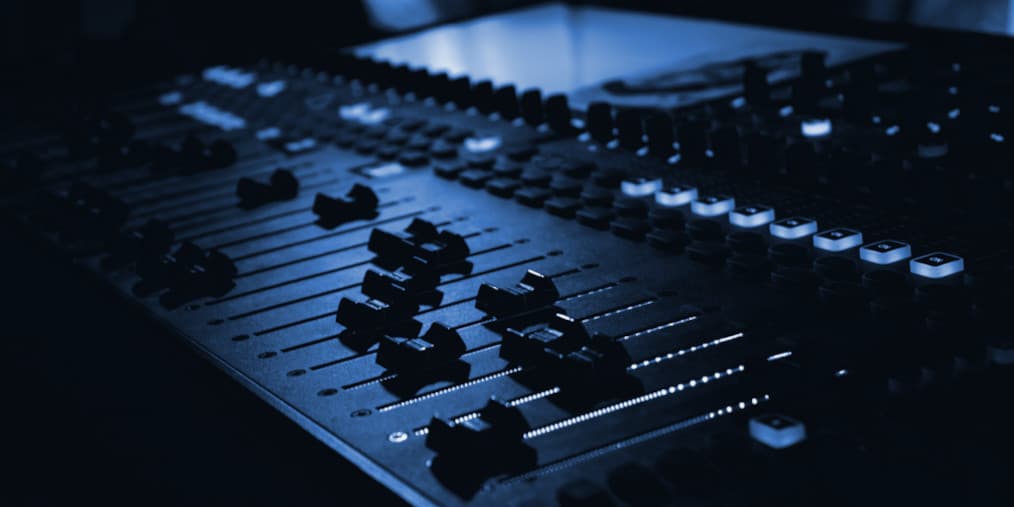 Difficulties with track search
But first – how did I compare the tracks in the first place? Here's my approach:
First, I got myself a trial subscription to Apple Music and Amazon Music Unlimited. It turns out that I already pay for Amazon Unlimited anyway, and Spotify is kind of standard nowadays. Oh well, what a time to be alive.
The two services don't make it easy to compare Sony 360 Reality Audio tests with Dolby Atmos demos. So I manually browsed the major 3D audio playlists on both platforms and wrote down which titles are available in both Dolby Atmos and Sony's format.
Dolby once again seems to be ahead of the game
We hit one limit in particular: many titles are not available in Sony 360 Reality Audio. This makes finding demos and comparison difficult. As shown by this test Dolby Atmos is much more popular due to Apple's adaptation, which is a hurdle when searching. Also, the smartphone apps show different content than in the browser on the desktop – well thanks!
I estimate that on Amazon Music there are about four times as many titles from Dolby than Sony.
Whether this is really the case or Amazon prefers Dolby can only be speculated. The fact is that there is no 3D song on Amazon in both formats at the same time. Either in one – or in the other format. Never both at the same time!
Fortunately, there are other music streaming service providers with surround sound. Here I have listed all alternatives by the way.
The overview of demo songs for testing
These are the titles I came across. No claim to completeness, I'm sure there are many more. But hey, this is some real gold for spatial audio enthusiasts:
Harry Styles – As It Was
Tate McRae – she's all i wanna be
Lil Nas X – THAT'S WHAT I WANT
Lil Nas X, Jack Harlow – INDUSTRY BABY
Chlöe – Treat Me
Latto & Mariah Carey – Big Energy (Remix) [feat. DJ Khaled]
Måneskin – I WANNA BE YOUR SLAVE
Måneskin – MAMMAMIA
Blue Öyster Cult – (Don't Fear) The Reaper
Sigala – Melody
Kygo – Love Me Now (feat. Zoe Wees)
Yves V, CORSAK & Leony – Where Do You Think You Are Going
MK – Chemical
Majestic & Nightcrawlers – Losing My Mind
Bomba Estéreo & Leonel García – Como Lo Pedí
Billen Ted – When You're Out (feat. Mae Muller)
Ewan McVicar – Tell Me Something Good (Edit)
Modest Mouse – We Are Between
Purple Disco Machine, Sophie and the Giants – In The Dark
Future – I'M ON ONE
Future – WAIT FOR U
Future – FOR A NUT
GIVEON – Lie Again
The Kid LAROI – Thousand Miles
The Kid LAROI, Justin Bieber – STAY
BIA, J. cole – LONDON
Becky G., KAROL G – MAMIII
Camilla Cabello – Bam Bam
Camilla Cabello – psychofreak
Dove Cameron – Boyfriend
Rauw Alejandro – Todo De Ti
Sofi Tukker – Summer In New York
Khalid – Skyline
Sasha Alex Sloan – New Normal
Bahari, Yoshi Flower – Hot Mess
Tenille Townes – When You Need It
Sofi Tukker – Forgive Me
NoahCyrus – I Burned LA Down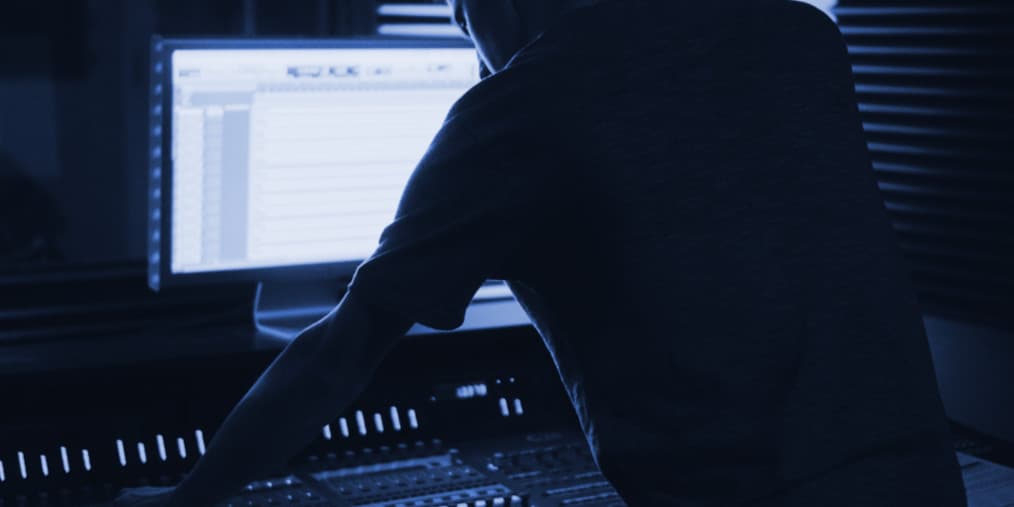 Who finds the similarity?
All the tracks in the list are Sony Music artists. One might think that this is why they mainly mix in 360RA. However, it seems that the producers also use Dolby Atmos as an immersive format. So the Sony mix will probably go to Amazon Music. And the Dolby Atmos to Apple Music.
The listening examples compared
In order to be able to look at both formats regardless of the different factors like different headphones or the habituation effect, a comparison setup that is as neutral as possible is necessary. To do this, I connected my smartphone and MacBook to my interface from the headphone output and set the binaural input from Amazon Music and Apple Music.
This allowed me to normalize the loudness and compare playback through Sonarworks SoundID Reference (advertisement)'s headphone linearization. The headphones I used were my Beyerdynamic DT1990 Pro, which works with Sonarworks to provide very clear playback while staying true to the bass response.
For those who take care of the details
Technically, it's not entirely accurate to say we're only comparing two formats (360RA vs Atmos) here. The output was "binaural" in both cases. Sounds like it is comparable, but it also means, we're comparing two (widely) different post-processors (binaural renderers). It's important to dissociate the renderer (Apple, Sony, or Dolby) from the format (360RA/MPEG-H or Atmos). Even though this does not make the comparison any less exciting.
So in reality it's the binaural renderer that will dominate subjective perception – not the format as it seems. The format just provides a framework for describing audio elements within an acoustic sound field. Here it can be argued that if we remove the renderer from the equation, then MPEG-H (which 360RA is based on) is superior in terms of its object metadata support. Of course the renderer is still vital to ensure that metadata can actually be made use of (and sounds "good", in perceptual terms).
As an example, we can listen to Atmos mixes through both the Dolby renderer (Amazon, Tidal, Deezer) or through Apple's renderer (iOS). Those renderers are vastly different despite the input format being essentially the same. Dolby is also not too happy that their mixes sound differently on Apple Music than on Amazon Music. But I'd consider those differences less significant than what the two formats currently output for end users.
So chances are good that the binauralization process will be improved in the future with personalized HRTFs for instance. Or loudspeaker setups and soundbars find more support, therefore making it even more difficult to do reasonable comparisions like here. It says "3D Audio" on both products somehow, so which is currently more palatable? 😉
Playlists from Amazon Music.
These playlists have been used for the research
Best of 3D Audio
Classical in 3D Audio
R&B in 3D Audio
Jazz in 3D Audio
Country in 3D Audio
Rap & Hip-hop in 3D Audio
Latin in 3D Audio
Pop in 3D Audio
Rock in 3D Audio
Dance in 3D Audio
Best of 360 Reality Audio
The mix comparison Sony vs. Dolby
Of course, perception is somewhat subjective. Personal tastes may well play a role. Nevertheless, I wanted to find out if there are sound aesthetic characteristics that are universally valid. Therefore I listened through the most different genres. The reader is very welcome to grab his or her own headphones. I am glad about second opinions of the room sound experience.
Also, unfortunately, the information is missing on whether the mix really comes from the same person. I know colleagues who test their titles parallel in Dolby Atmos and Sony 360RA. Ideally, they sound the same. Then, the spatial arrangement of the audio objects is the same. Nevertheless, the sound impression is changed by the different binauralization.
Let's take a look:
Måneskin – I WANNA BE YOUR SLAVE
Starting with one of the more popular representatives in the "rock" category. The Italians Måneskin could already inspire many people for themselves at the Eurovision Song Contest 2021. The first thing that stands out: The Sony 360 Reality Audio Mix sounds a lot sharper. The trebles, especially the HiHat bother me. The mix also seems much tighter and quite low-quality compared to the Dolby Atmos mix.
A clear winner here: Dolby Atmos! Spoiler alert: in the genre of rock, things happen in Sony that don't do the guitars and drums any good.
Blue Öyster Cult – (Don't Fear) The Reaper
On to an absolute classic! Here again, you notice one thing from the beginning: The highs and high mids are very strongly exaggerated in the 360 Reality Audio Mix. The overheads seem extremely sharp and unpleasant in the 360 Reality Audio Mix. The Dolby Atmos test mix almost seems muffled in the A/B comparison, but pleasant. The bass is much more present, and the cymbals blend nicely into the mix. Again, the clear winner: Dolby Atmos!
Rock and metal live on pressure. This is somewhat lost here in both versions to create a spatiality. With Dolby, this doesn't seem as dramatic and is more balanced.
Harry Styles – As It Was
On to a couple of pop tracks. We start with a track that recently made it to #1 on the German singles charts. "As It Was" by Harry Styles.
This track sounds quite Smiley-Face-EQ'd in the 360 Reality Audio Mix. So little mids, heavily exaggerated bass and treble. The kick kicks nicely and the hi-hat drills into your brain, but beautiful is somewhat different. The Dolby Atmos mix, on the other hand, is nice and wide in the panorama and natural in the frequency spectrum.
Another point to Dolby Atmos! Still 0 points for Sony's 360 Reality Audio – and this from someone who likes criticize Dolby 😉
Yves V – Where Do You Think You Are Going
The next pop track. For once a track that doesn't sound completely different in both formats! The 360 Reality Audio Mix actually sounds a bit smiley-faced again, but not completely off this time. The Dolby mix still sounds more natural and pleasant!
Another point to Dolby Atmos in this test!
Billen Ted – When You're Out
Finally a song on 360RA that convinces me! Rich bass, not too sharp hi-hat, generally a nice panoramic separation. The Dolby mix actually sounds very thin and without power in comparison. Well done!
The first point for 360 Reality Audio.
MK – Chemical
Now here's a track that I personally don't like in terms of the arrangement, but that's not what this is about. Here, in my opinion, the 360RA version wins again. The mix in Sony's format sounds more balanced and clear than the Dolby counterpart. For once, the hi-hat in the 360RA mix doesn't drift into sharpness but gives the mix a nice clarity.
Clear point for the 360RA mix!
Sigala – Melody
Once again, 360RA sounds heavily high-mid-emphasized. Switching to Dolby Atmos really lets you relax. The hi-hat and snare in the 360RA mix are extremely present, you can also hear the vocals well, but the low-mids are almost non-existent. The Dolby Atmos mix sounds full in return, and there's a lot going on in the low-mids as well.
Point for Dolby Atmos in this comparision.
Kygo – Love Me Now
Here again, extremely sharp highs and high mids in the 360RA mix. In contrast, the Dolby mix is a real blessing, this is probably one of the best 3D mixes I've had the pleasure of encountering!
Definite point for Dolby Atmos as this demo shows!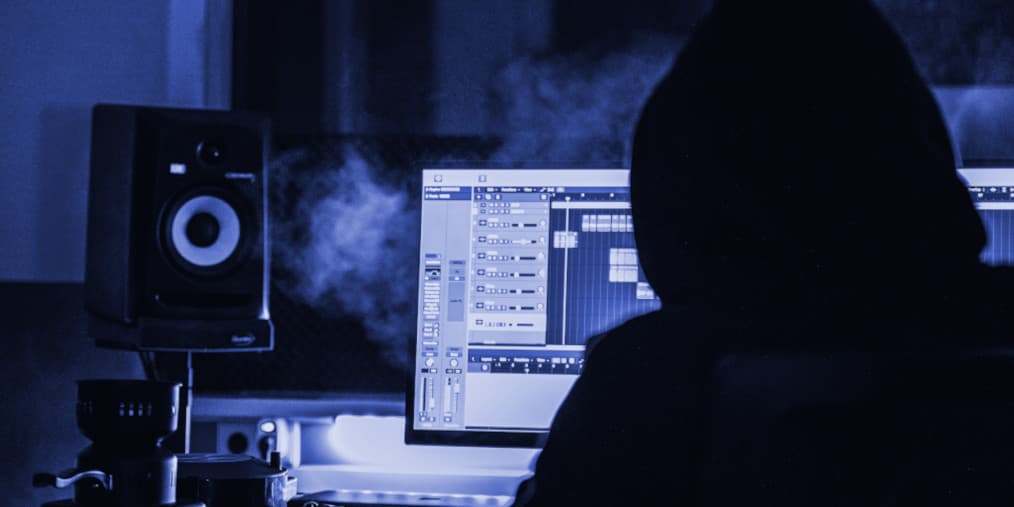 The conclusion
Dolby Atmos: 6 points.
360 Reality Audio: 2 points
Winner: Dolby Atmos! (crazy, that it's me saying that). But seriously, I'm curious to see how the quality will increase in both formats in the future. It's just a learning process like stereo was back then. You don't really know where to put all the sounds yet.
How does Dolby Atmos sound compared to Sony 360 Reality Audio?
In general, I personally like the sound of the 360RA mixes less than that of most Dolby Atmos test songs. Dolby Atmos sounds closer to what we know as "normal" stereo, sure. But it's also more balanced, without that annoying high-mid to high overemphasis found in most 360RA mixes. The mixes generally sound more balanced and wider on Sony. Although perhaps the wow effect isn't as big as one might initially hope when hearing the term 3D audio. Whether this is better than good old stereo I don't want to comment here for once.
But a side note: a Grammy still went to Team MPEG-H. The winning album in the category "Best New Age Album", "Divine Tides" by Stewart Copeland (The Police) and Indian music composer and Grammy winner Ricky Kej, was produced with Sony 360 Reality Audio. Also the 2022 Grammy award for the best immersive audio album went to a 360 Reality Audio mix: Alicia Keys – Alicia.
Nevertheless: 9 of the 10 nominated albums in the "Album of the Year" category were powered by Dolby Atmos. Sounds impressive at first, but the nominated albums in this category were all albums that are available in both stereo and atmos. However, only the stereo versions were used for the rating. But the format in which they were available has about as much to do with this category as the colour of the album cover.
What is the best title for Dolby Atmos Music?
Finally, my definitive listening recommendation: Kygo – Love Me Now. One of the most compelling 3D mixes I've heard to date. Sounds nice and big in Dolby Atmos and still defined.
Why the title is so convincing and how you can sound at least as good yourself? I'm happy to help, so just ask.
Mehr Vergleiche zu 3D Audio