The Corona Pandemic has been going on for a little over a year now. For me personally, it means to have already the second birthday in the lockdown. Yeah, the timing couldn't be worse and the mood didn't quite come up – yet.
I could have invited my friends to a video call like I did last year. At least to see each other via webcam. But what kind of VR enthusiast would I be if I didn't make a virtue out of necessity? Time to get the innovation spirit in party mode and try it out in a self-experiment.
Entertaining ideas for virtual video calls
But before we rush to send our friends VR glasses by mail, let's start from the beginning. Because virtual events are actually quite an interesting alternative for face-to-face events. Moreover, they offer exciting applications for 3D sound as I've highlighted here.
What activities can you do?
OK, now you're sitting in a fun company on your Zoom, Skype or Teams Call. But what do you do besides chatting nicely? In my research, I found very few positive examples that really benefit from the medium.
Sure you can initiate social games like bingo, trivia, or do pantomime. But to me, that's simply a rip-off of ideas that work well in the real world. But with a webcam in a video call that supports audio-only as mono, obstacles arise here.
The most common mistake for VR applications is to simply try to digitize a concept from reality. But I think to myself:
"If you're already sitting in front of a computer, let's take advantage of the technology as well."
So I'm a fan of using the technical infrastructure and finding applications that are also fun to use in a group. And as you know from my 3d audio mission state mind: It's my motivation to use technology creatively so that the ultimate potential can be unleashed.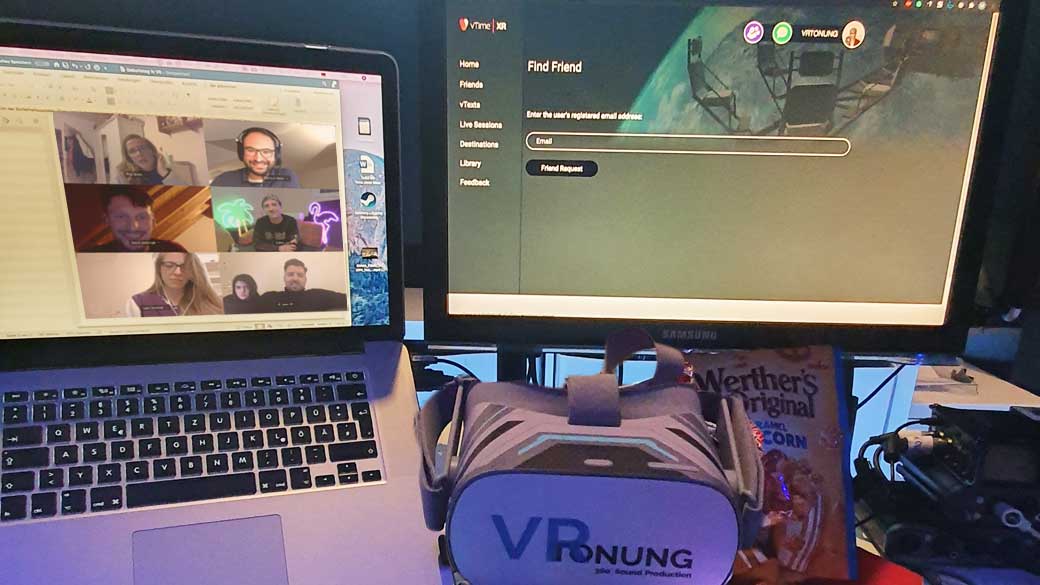 Digital tools and apps for music and games.
Admittedly, I love showing YouTube videos to my friends and seeing the reaction. But the video platform is also great for background music – 360VR and co aside.
Fortunately, there are tools like Sync Tube. Here you can watch the same video at the same time, together. Or democratically insert your own wishes into a playlist. At parties, you're sure to find the right video or song to get you in the rhythm.
Another tool that we tried out and that caused a lot of laughs is Gartic Phone. The principle is simple: You paint a picture like in MS Paint or write a funny sentence. Now it goes in turn. The next person paints a picture to the text or writes something funny to the picture.
In this way, stories are created parallelly that become longer and longer. In the end, the platform presents the works of art with a text-to-voice engine. So when it comes to storytelling, it's very high level – or not. With the right party mood and alcohol level, fun is guaranteed.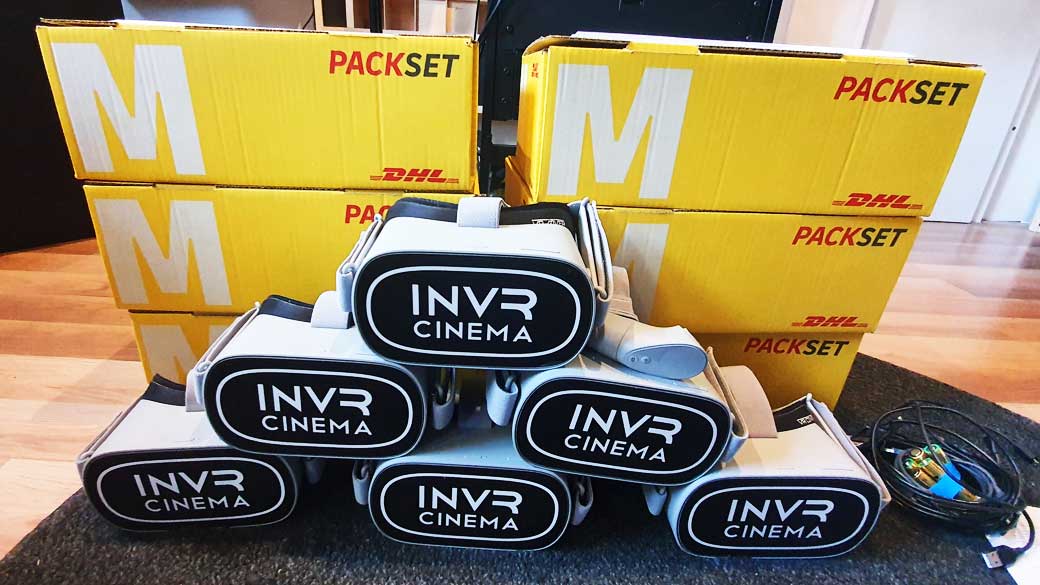 Creating a party with VR glasses
This year I wanted to go one step further and surprise my friends with a party in VR. Unfortunately, not everyone has an Oculus Go lying around at home. There are the friendly colleagues from INVR with their 360camrent. So I could easily find six VR devices and distribute them to my friends by mail. Many thanks at this point for the support.
Platforms for Oculus Go
Even with this 3DoF (three degrees of freedom), I can recall some very great events in Altspace. The whole thing was set up pretty simple as well. You could create your own space and make it private if needed. So only invited guests came to the party.
That was also the plan until I was shocked to discover that AltspaceVR, Rec Room, VRChat, Spatial, and many other apps are no longer supported. Meaning on my own glasses I can no longer use things that used to work. That's where the policy of Oculus or Facebook makes itself noticeable. They have dropped the Oculus Go from support and are focusing on the Oculus Quest.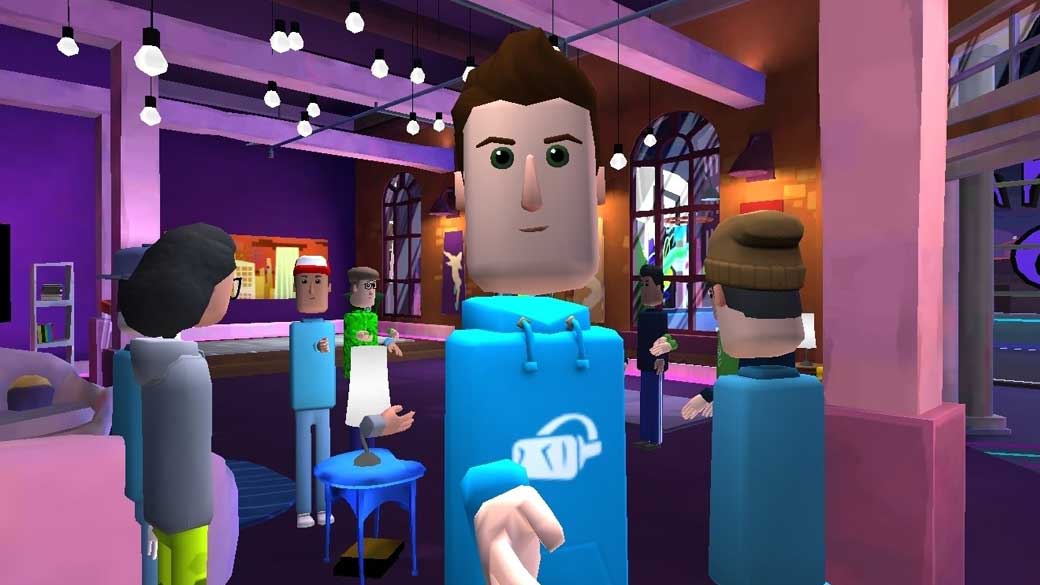 This is an understandable decision because with 6DoF and hand tracking you give your avatar even more possibilities for interaction. But now an alternative had to be found because otherwise, the whole undertaking was on the brink. This was found with vTime XR after all.
Packing the package
Of course, I didn't just throw the HMD in a carton and took it to the post office. It should look somehow festive and make you want to join in. So I added all sorts of odds and ends like streamers, balloons, and shots. As you can see on the cover picture.
Even though all my friends got VR goggles pressed into their faces by me at some point: The operation is not always intuitive. Therefore, I have written a small guide, what you have to register where, download, and install. Then everything was nicely padded and off it goes.
To make the transport as smooth as possible, I also added a return bill. And suddenly I paid about 100 Euro for the whole transport of 6 glasses all over Germany. Whether it was worth it?
VR Party Time !!!
The packages arrived fast and well despite the current Covid-19 situation. What is in the package, each individual learned only when opening the box 😉 So the surprise has already succeeded in advance and the anticipation for happening was great.
We met in the well-tried Skype. Meanwhile, the video client also has a pretty fun feature called Together Mode. It's some sort of mixed reality if you like. But we want to celebrate in VR here, so let's get started.
vTime XR – a cross-reality social network
So glasses on and off we go… OK, maybe not quite as fast. Of course, not everyone managed to set up the glasses smoothly right away. But after everyone went through the same steps, we eventually found ourselves in vTime XR.
Unfortunately, vTime XR only supports a maximum of four people in a room. But since our communication was done via Skype anyway, this was not a big deal. Another communication channel via VR would probably have complicated it a bit. So the seven people were spread over two virtual spaces.
The advantage of the social VR platform is definitely the many destinations that can be selected. For virtual reality newbies, it's totally awesome to suddenly be sitting in outer space. Or at the North Pole while a whale swims by. Or, like here, next to a cliffhanger.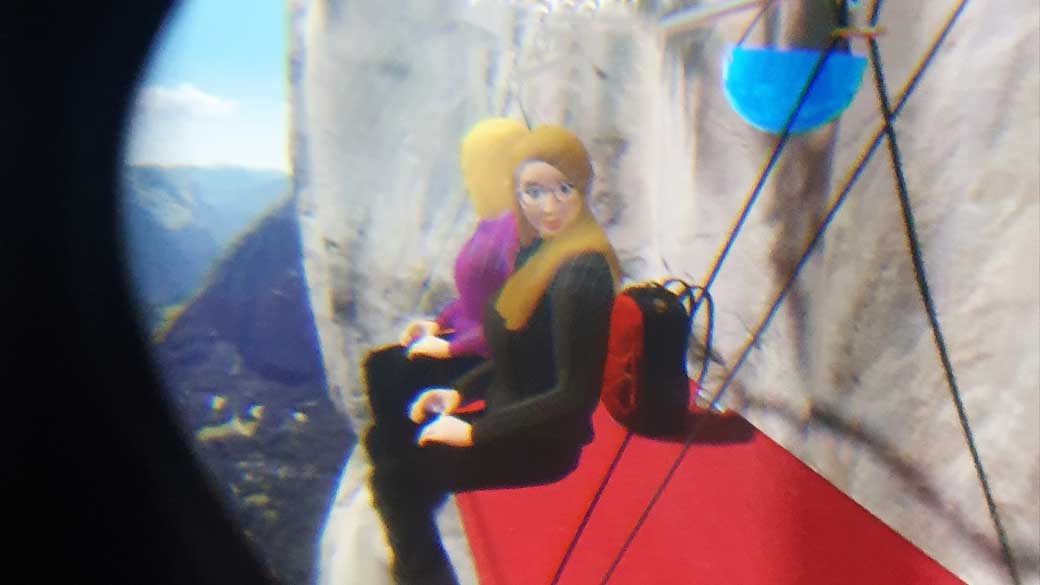 Since the controller on the Oculus Go is only available for one hand for navigation, the avatars gesture quite automatically. If you are silent, your own presence does not move. But as soon as you say something, your character automatically starts to move, triggered by the sound. This alone caused great amusement. Additionally, you can trigger reactions like cheering, clapping, dancing, etc. This can also always be combined amusingly in conversation.
Conclusion: Hangover mood or desire for more?
The whole thing was a bit of a self-experiment for me. Simply to make the best out of the situation and to surprise my friends. So the gag was successful in any case. Also, I'm wondering why I haven't heard of other people with this idea.
Gaming is only one possibility
I didn't want to make a gaming party out of it but simply meet in virtual space. The Oculus Go was perfectly adequate for that. But the Oculus Quest offers a lot more possibilities. So partying in virtual reality definitely has a lot of potentials. What apps, glasses, and planning considerations are necessary for this, you just have to try. I hope my story inspires the next celebration.
Was it worth it?
Admittedly, it was a bit time-consuming and costly after all. Despite the support from INVR, the transportation costs and purchases were the main factors. In addition, most VR newcomers really start from scratch. You should definitely plan on spending an hour or two in advance at the event. That may sound like a hurdle for VR, but once it's up and running, it's up and running.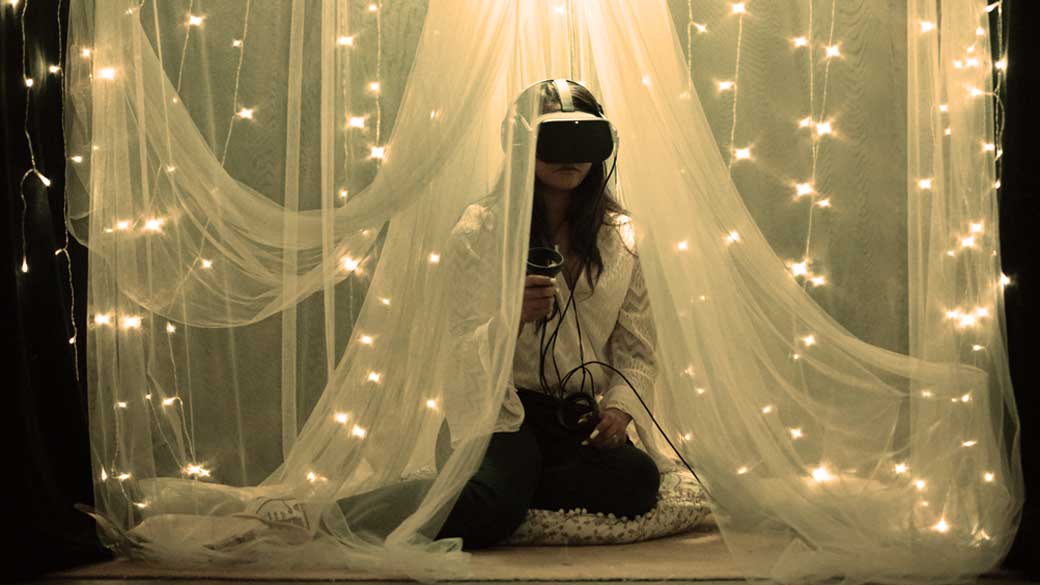 The question is above all what you have in mind. For us, it was a great relief to forget the pandemic for a moment. Afterward, we really had the feeling that we had met – even if it was only in a virtual room. So there is still a lot of room for improvement.
How to use this technology to implement large digital events, below in the links. If you want to run into me at virtual – or soon real – events, you'll find here. For everything else, I'm happy to receive more ideas to be shared.
zurück zum Blog und Thema 3D Audio