An experience of success?
When I was surfing the usual suspects (techradar; uploadVR; mixed.de) of VR internet sites again, the VR concert of the Foo Fighters on Meta's platform Horizon Venues was the topic of conversation par excellence. Not because it was such a great success, but rather the opposite. Several users reported login problems including server crashes and – if you managed to log in – you saw a pre-recorded concert that only had two 180 degree monoscopic video streams. So the whole thing seemed to have been a bit of a shot in the dark.
Unfortunately – or rather luckily – Meta's Horizon Venues app isn't available in Germany (you can find more info on the concert here). But spurred on by the reports, I started looking for a way to watch concerts in VR. Sure, there are already virtual concerts, some of which thrill millions of viewers.
Marshmallow with over 10 million viewers in Fortnite.
John Legend as an avatar in WaveXR
Wacken XR featuring virtual "mixed reality" stage from Magenta Music 360
However, these concerts are still meant for the ordinary flat screen TV and not really what I imagine a VR concert to be. Since I "only" have a Meta Quest 2 available for research purposes, the search was limited to the Meta Quest Store.
But don't concerts in the metaverse have a huge potential? Exactly! So let's take a closer look at them.
Are there any VR concerts in the store at all?
The disillusionment was immediate: There are almost no hits under the term German word "Konzert" in the store. Among other things, Horizon Venues was suggested, which, as I said, is not yet released in Germany. So that maybe a reason I guess.
Youtube VR and Netflix are also shown to me, but I don't really associate these apps with a VR concert at first glance. Of course, they are serious streaming providers – especially on YouTube. You have many options to watch virtual concert recordings with 360° or 180° videos.
At least Ambisonics is also supported, but unfortunately this is only produced in exceptional cases. Most of the time, you have to make do with 360° videos, where the camera is fixed on the stage or in the audience and the importance of the sound feels irrelevant. So here is a typical example that VRTonung may or may not be affiliated with 😉
For the test, I downloaded the apps VARK and MELODY VR to the Meta Quest 2. However, it feels like that is it already for the selection of apps that have something to do with concerts or musical performances in their short description.
Anime in the virtual karaoke bar
The first thing I do is launch the VARK app. The login is quick; you don't have to enter an e-mail. After creating a name and a very funny anime character, you can start right away. The anime style is then also the main theme of VARK – which is perhaps not exactly surprising for a Japanese developer company.
Once in the virtual concert arena, there is the first small disappointment. There aren't very many concerts and they cost virtual cash, which you can buy in the app with real money (with yen! .
After all, there is exactly one concert for free. The concert feels more like a virtual karaoke night. The song is poppy and in Japanese, which is why I don't understand a single word. But doesn't matter, K-Pop and J-Pop became international success even so.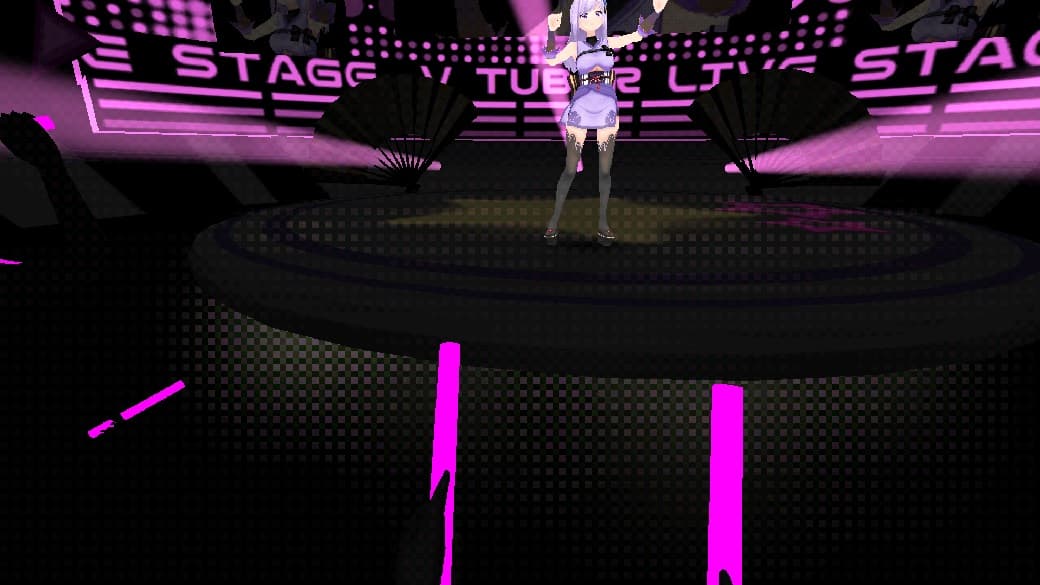 I'm in the middle of the virtual audience and have two glowsticks in my hand to wave. A few nice gags are also built in: Small fireworks or flowers can be thrown towards the stage. If you like Japanese anime in the vein of Miku Hatsune, you'll definitely enjoy this. But it didn't quite meet my taste (to be fair, I was forewarned by the app description what to expect).
Where to go to the concert?
A bit irritated, but then quite amused, I close VARK and immediately start the next app: MelodyVR. The description sounds promising:
"MelodyVR is your all access pass to live music in virtual reality."
And it also seems to be musically diverse, from classical music to hip hop to country.
But disillusionment follows relatively quickly. In the menu, I have several categories to choose from; curiously, I select "Originals". Here I even find some free "concerts". On closer inspection, however, these turn out to be more of an appetizer: the length is between six and ten minutes.
The artist name "Kygo" says something to me, so I start with that. A few seconds later I find myself on a skyscraper roof (probably in Miami) and Kygo is sitting at a grand piano strumming a few songs. It is not so much the music that is disappointing, but rather the technical implementation: There is only one perspective, which, similar to the Foo Fighters concert, is merely a monoscopic 360° video. Even worse: The VR concert is played out in classic stereo sound. The VR feeling is not really there.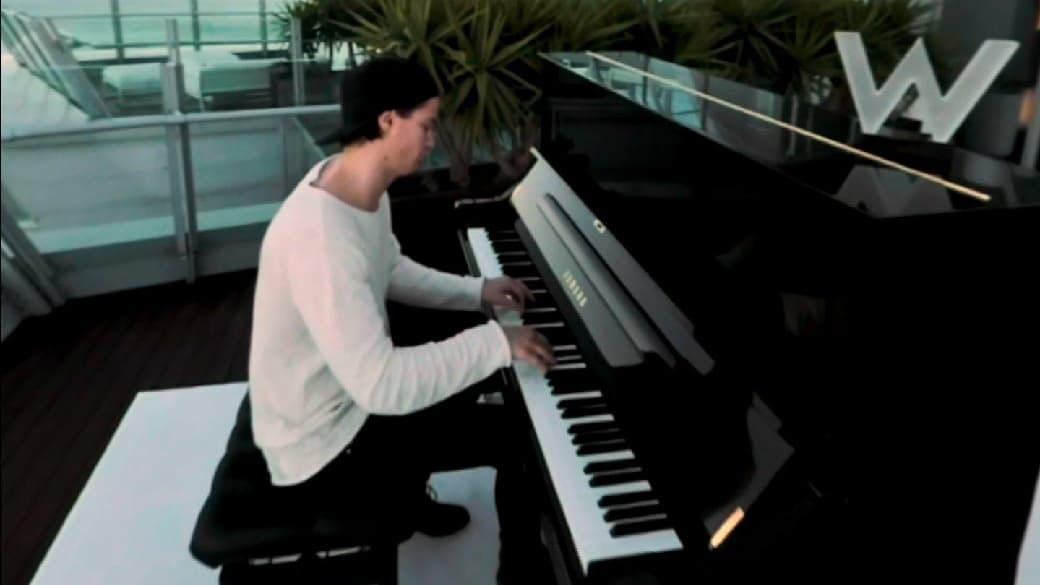 The snippets from other VR concerts don't look any more promising. Although there are sometimes more or less perspectives, the quality of image and sound is not what I would have hoped for a VR concert.
That's also the reason why I wouldn't even think of paying for another VR concert in the app. After all, they actually cost quite a bit of money – ten euros on average. Of course, this is cheaper than most real concerts and also shows how something like this can become interesting for bands and artists in the long term. But it still feels like it needs a few more years.
That's all a VR concert has to offer? Not quite yet!
A bit disappointed, I pull the Oculus aka Meta Quest from my head. But I don't want to give up that quickly. So I google and after some research I find a promising app: STAGEVERSE.
The app cannot be found directly in the Oculus Store, but only in the "App Lab" – a kind of virtual laboratory where developers can upload their beta versions and have them tested. Nevertheless, the description sounds promising again:
"Dive into concerts, explore interactive art exhibits, stumble upon secret speakeasy pop-up. Or kick it with friends in a listening room."
After launching the app, I'm asked for a phone number or email: while I'm not a fan of giving out private data at all, hey, you have to make sacrifices for science! Whatever they want with my email in VR, but oh well.
Similar to VARK, I can craft a character including different outfits at the beginning. Likewise, I find myself in a virtual hall before the actual concert. There are announcements for new VR concerts in addition to a small art installation. Via a portal, I can "beam" myself into the Tool VIP Lounge, with a virtual Lamborghini and other chichi.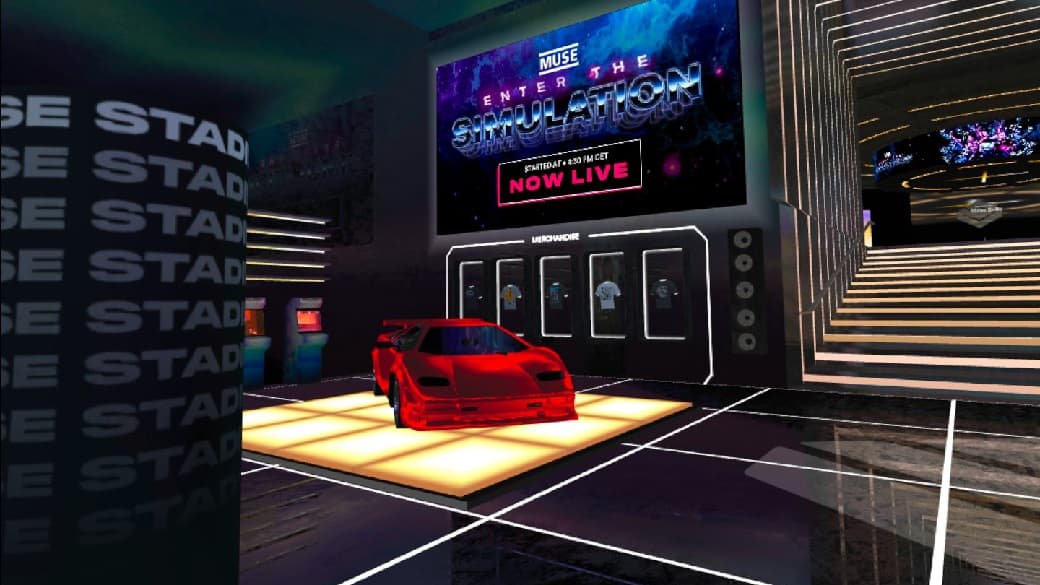 During my visit, the concert "Enter the simulation" of the band Muse is already in full swing and so I just jump in the middle. But here, too, I am rather mediocrely impressed. Although the whole thing seems to be recorded stereoscopically and I can jump to several locations this time, the sound is again only pure stereo – no matter which perspective I take, the sound does not change.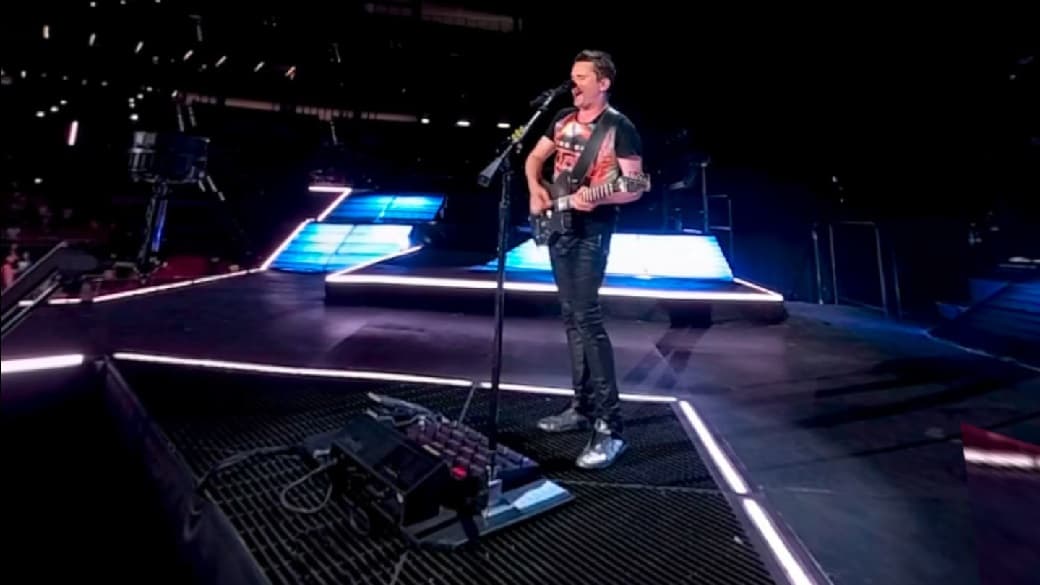 Why not at least work with Ambisonic or Object-Based Audio? The implementation is not particularly difficult today and should not be a problem for such a large production. My conclusion: An impressive stage show without appropriate sound does not create a good concert atmosphere.
What changes VR for the concert world?
Now, as a musicologist, I may see concerts from a different perspective than the developers of the respective apps. For me, the music takes the greatest importance on a concert evening, which is why the disappointment of me and those who wanted to attend the virtual Foo Fighters concert is so great. Sound and picture quality also don't (yet) live up to what one secretly hopes for. Nevertheless, that is not the sole characteristic of a concert.
Musicologist and composer Christopher Small has coined the very appropriate term "musicking." In short, he means that, on the one hand, the concert begins at home at the closet and ends in the evening with a drink or a conversation about the concert. On the other hand, it is not only the musicians on stage, but all of us who make a concert and the surrounding area so unique and memorable.
Perhaps the companies and developers of such apps should be inspired a little more by this "surrounding" and also consider it as similarly important for a successful concert evening. Give me a musical experience that I can't have in the analog world – let the "virtual musicking" be much more spectacular than the reality itself!
Jacob Richter is a musicologist and currently a research assistant and PhD student at the HfMT Hamburg. His dissertation deals with the aesthetic effect of music and sound in virtual reality. He is also a sound designer, composer and producer of the award-winning VR escape game Huxley (winner of the German Computer Game Award and VRNow Awards).
I hope you got excited – if so: feel free to get in contact.
More VR and music