About the Tonmeistertagung 2021
The Tonmeistertagung is the expert meeting for interested audio professionals, producers, artists, manufacturers, equipment suppliers, developers, scientists and interested visitors. It offers a competent overview of the current trends in product development, research as well as application practice.
Just about all developments that have manifested themselves in the audio industry are presented and discussed at the Tonmeistertagung. Here you can find the professionals of the industry and have an excellent opportunity for communication, networking, trying out, and listening.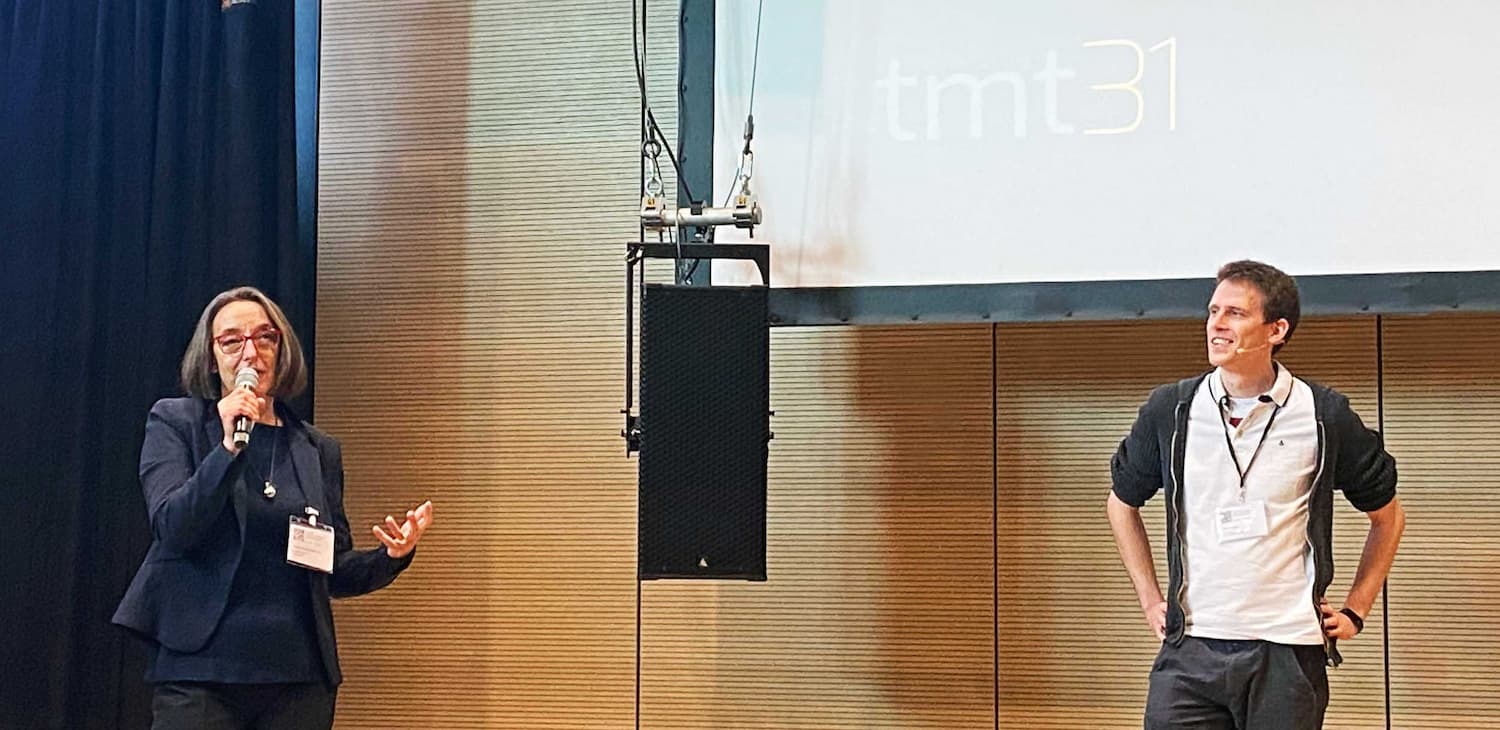 Sounds of Germany in 3D-Audio – immersive Marketing campaign
I'm always looking for new ways to make 3D audio more tangible and tell new stories. In this context, headphones offer more than ever to make the technology experienceable from home. But how can immersive listening be used for marketing purposes in an online campaign combined with the video? The result is "Sounds of Germany" in 3D audio – in cooperation with the German National Tourist Board and Sennheiser.
Already last year the theme "Sounds of Germany" should have been presented by me at the event VDT Live, which of course I could not present at that time due to the release delay. After all, I can not present anything that has not yet been published. But this time you can expect everything down to the smallest detail in the "Talk Back" which Malgorzata will moderate. I will tell you a lot about the format and also you can already look forward to some great audio samples that I will take with me.
I'll be there Saturday 10h at the Talkback series: https://tonmeistertagung.com/de/
Video(s) that will be discussed at Tonmeistertagung 2021 is in 3D audio, so make sure you wear headphones:
And follow me on Instagram funny, nerdy stories and new 3d audio details https://www.instagram.com/vrtonung/
After-action report: what's going right and what's going wrong with 3D Audio.
I don't even want the claim to write a follow-up report in the classical sense. Because this traditionally appears in the next issue of VDT Magazine. Nevertheless, I have noticed a few things that I don't want to throw under the bus. To be more precise, I would even like to warn against continuing to focus so strongly on 3D pop music. That in advance, because the discussion spoke for itself:
Tonmeistertagung in 3D Audio – too much of a good thing?
3D Audio has been a topic at TMT for years and I have always listened to the discussions with great interest. Thanks to the inroads made by AppleMusic and, most recently, Amazon, there is also a lot to talk about. But it is perfectly legitimate to make quite a few slots for this. It was populated with the most renowned big names from the scene, whom I absolutely respect. I was also able to find out a lot of exciting insider information that will probably be mentioned in the next blogposts.
However, I have already explained here on the subject of Dolby Atmos Music that not everything is running smoothly. Effectively, at the Tonmeistertagung, most of this was reflected even further. Only once again in much more detail, until at some point, I asked myself what the whole discussion was supposed to lead to?
The fact is – and the speakers described this very well – there are still a lot of challenges:
Consumers rarely get access to really high-quality 3D audio content. The quality of 3d audio on headphones is an issue
The labels themselves usually don't know exactly what they are doing with 3D music. The main thing is that it helps marketing
Headphones are a bottleneck in this context, and head tracking can't help either. Too bad: Because I am an absolute fan of binaural 3D audio – if done right. The workflow of going with speakers over Dolby Atmos Music or Sony 360 Reality isn't perfect enough yet.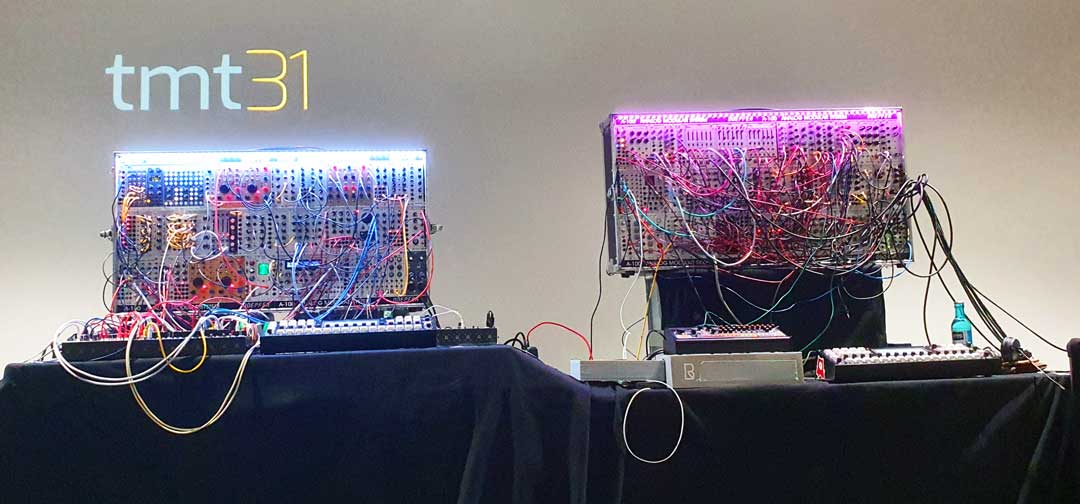 How does immersive audio / 3D audio become a market success ?
Now to a discussion that was the tip of the iceberg for me. It was exclusively about 3D music in a popular or classical context. Home cinema was mentioned in passing, but the mood after the one-hour event was rather sobering. It is clear that no solution can be found in the short time available.
Nevertheless, for me – who very consciously gives 3D music a wide berth – the matter is relatively clear:
"Consumers will be enthusiastic about 3D audio if they understand the added value."
And quite honestly, I don't really understand the added value of 3D music myself. I have heard some very nice 3D productions. During the roundtable discussion, exactly the handful of people I trust to achieve such good work were in this one room. Then there are maybe another two dozen people in Germany but that's it. So how can one think this is enough for large-scale market success?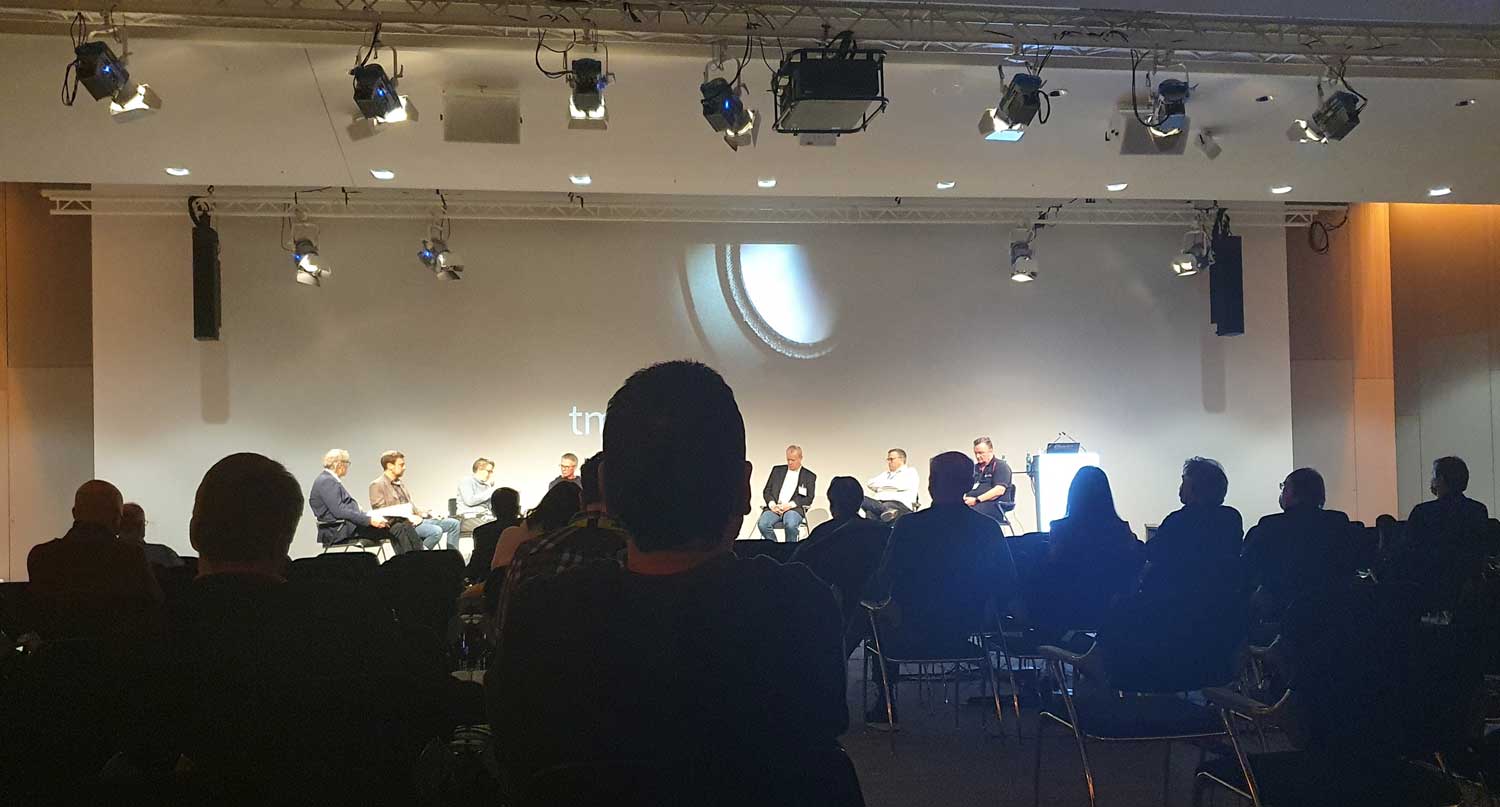 3D Music is not the solution – not yet.
That's why my approach, which I also use for all my projects, is the other way round: I don't try to take something existing like music or cinema and put the 3D audio stamp on it. I rather think about what exactly the added values of 3D audio are and how they can be turned into a captivating experience with exciting content.
I think that it is only with this added value that listeners understand what spatial audio brings. When this educational work is done, we can start to become even more creative and also experiment further with 3D music. I think it's good that it's already happening, but the response shows: We are simply not yet at that point that goes beyond pure entertainment.
Of course, as a viewer, I had to give my two cents and summarise. Because there are areas where the benefits of 3D audio is already clear – which is not yet the case with music:
gamers already know how important surround sound is in order to be able to hear opponents from behind, for example.
Several months ago, I was thinking how nice it would be if digital communication could also use immersive audio. Shortly afterward came the announcement from Apple and Facetime.
In VR, I don't even have to discuss that 3D sound is important to the experience anymore. Here, 3D audio has already won over stereo. Yet at the 2021 Tonmeistertagung there was almost no talk about it at all – as if Virtual Reality had simply been forgotten. Yet the medium is bigger than ever and I'm literally working non-stop on VR projects.
What can we learn from this?
Nevertheless, I found the consensus at the end very purposeful. Because it is clear to those involved:
"Something has to happen and together we can achieve more."
That's why I would be very happy if the topic of immersive 3D audio were simply looked at more from a bird's eye view. We spent days here discussing topics that no one outside our audio bubble understands. Of course, the exchange of expertise at the highest level is important. But you don't have to be surprised if you simply don't reach your target group with it.
The fact that "game audio" was probably a separate topic for the first time this year is certainly a good step in the right direction. I'm noticing more and more that 3D audio is not a niche topic. If you go down the rabbit hole, you realize what incredible possibilities are opening up. 3D pop music is just a very small part.
Enough smart talk, it was still a feast for me with everyone involved. And if you want to know more about how 3D audio really becomes a market success and not a marketing success. The answer is just a button click away:
to the blog