AES AVAR 2018, advertised "Audio Engineering Society, International Conference on Audio for Virtual and Augmented Reality" will be held for the second time.
Program
The program can be viewed at: https://www.aes.org/conferences/2018/avar/program.cfm. Over three days, it includes numerous exciting presentations, workshops, as well as coffee and lunch breaks where you can exchange ideas with other participants.
VRTonung will be there
On the afternoon of the first day of the conference, I'll be giving my talk entitled "Sound for challenging 360 productions ". In it, I'll talk about 360° productions under challenging conditions for sound recording on location and in post-production. Working with 360° fimes poses a whole new set of challenges for sound recording and sound design and requires new approaches than in traditional audio production. In this talk, I will present ways to master difficult recording situations on set and then post-process them to get a great soundscape even in unusual environments. As examples I use my recordings of dialogues on moving motorcycles and ski stunts in snowy mountains.
Review
Personal highlight
USA has a very different mindset than in Europe. It's always inspiring to see the scale of thinking here. And yet a certain skepticism is appropriate in places – you don't have to believe everything.
Even after the official agenda, there was a lot on offer. Another highlight was the visit to Valve Corporation, who invited us to their office in Seattle with a view over the city. The great thing about international events is that top-class audiences really do come from all over the world. But the U.S. also has something to offer, with representatives from Microsoft, Apple, Amazon, Facebook, Oculus, Magic Leap. You just had the feeling "everyone is there."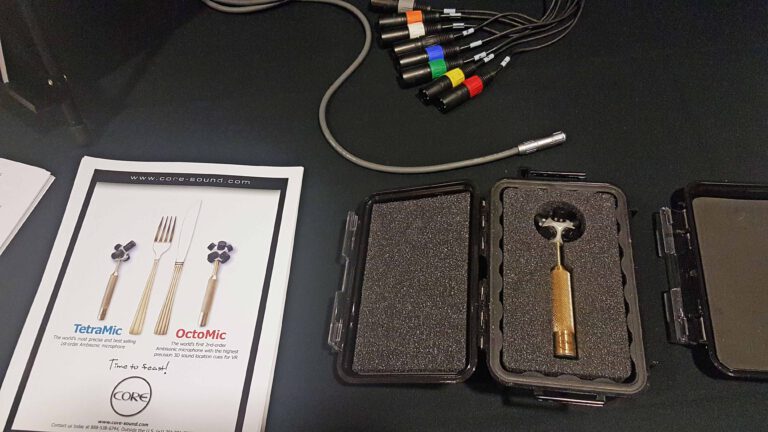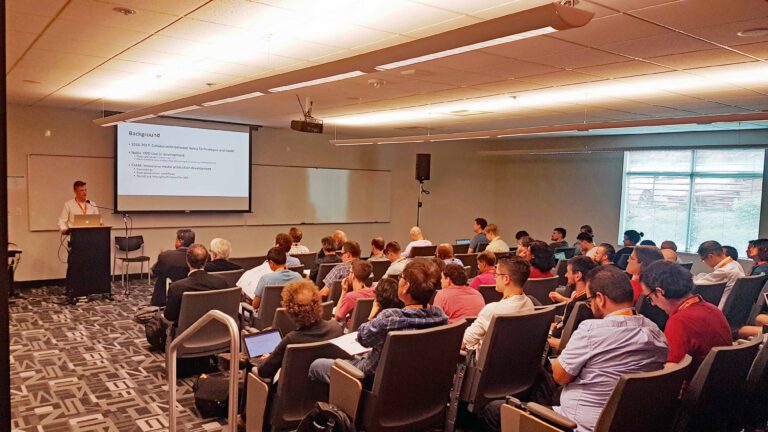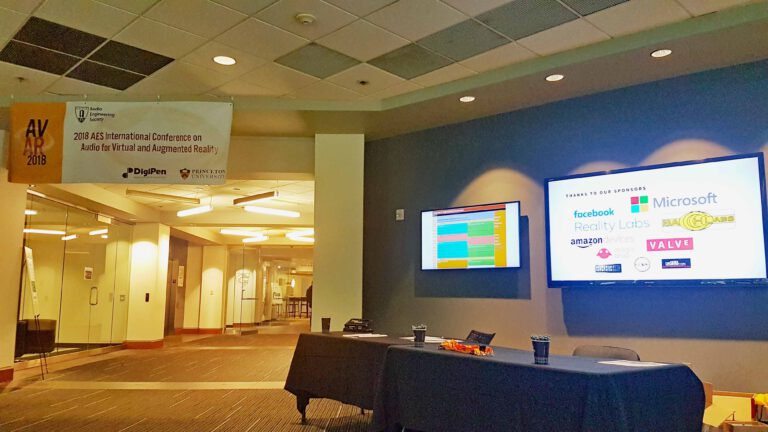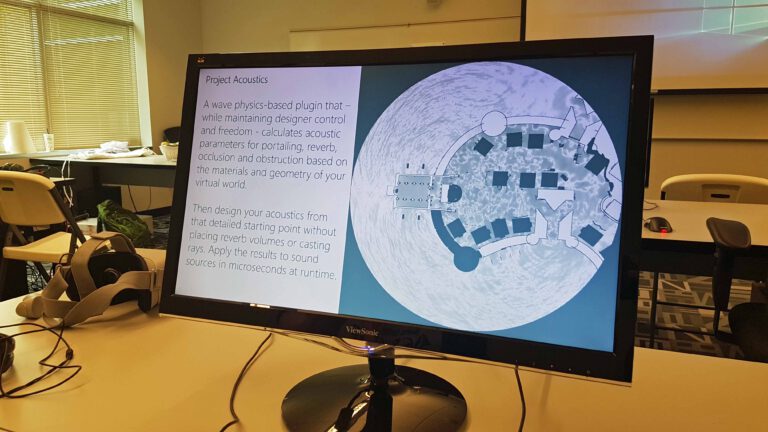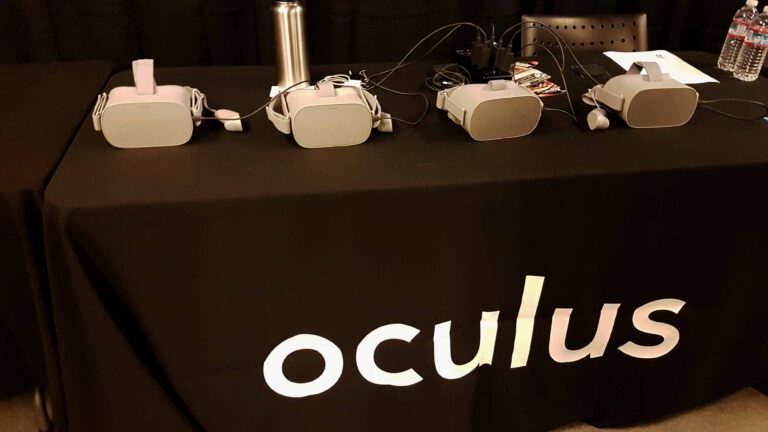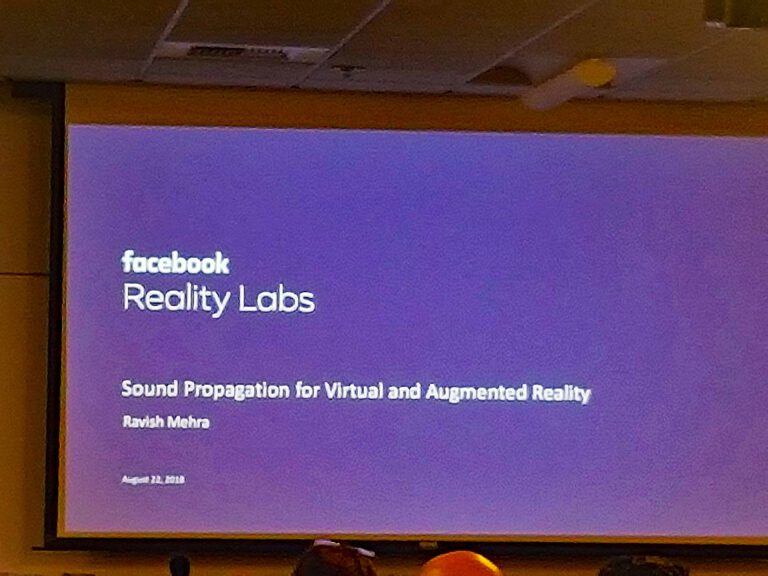 Fun Facts
The three-day event was held at the DigiPen Institute of Technology. This meant that lunch was also served directly in the canteen. Even though it was mostly just canteen pizza I was surprised every time that the food was really good. Admittedly, not healthy, and after a week enough fast food – but this is also something the Americans are good at 😉