It speaks for itself when a VR project is so successful that it enters the second round. We could already tell stories from Bangladesh, Denmark, and Belgium. This immersive publicity campaign has already reached over a hundred thousand people. Online, YouTubeVR and Facebook 360 reached 360 millions more. But now we went to Kenya for additional content. To the Kakuma refugee camp to be excact.
VR goes Education
In the refugee camp Cox's Bazaar (Bangladesh) we had already highlighted the issue of humanitarian aid. So now we focused on education and schooling. What is the everyday life of a 13-year-old refugee boy who was torn from his life in Somalia? We wanted to illuminate this question with a documentary 360° video.
So we accompanied the boy as a small team of four. A 360° camera man, VR director, camera assistant and myself as a sound engineer. With a Z CAM V1, we could make high quality stereoscopic 360° video recordings. While I recorded the immersive 3D audio sound with high-end wireless radio and Ambisonics microphones.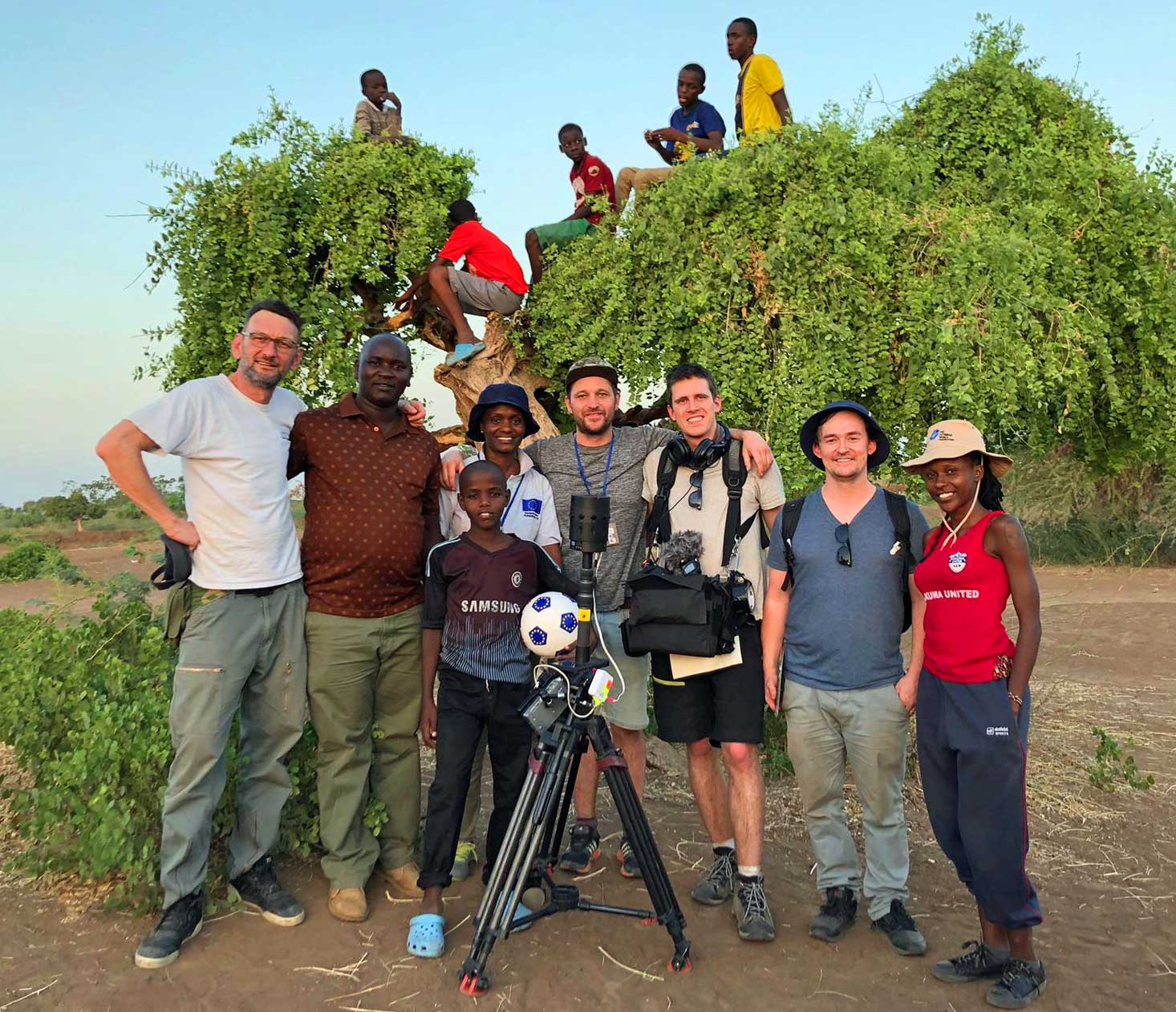 360° Video Production
The production conditions were extremely difficult. The three flights alone during the journey to the 40°C hot camp were quite a travel. But there were also a number of challenges on-site. But the local people were always cooperative. Even people who live in tin huts and have almost no possessions welcomed us friendly. These are experiences that I appreciate very much during my work and that always opens my eyes and ears.
This has resulted in a sustainable VR experience that doesn't press too hard on the tear gland. Therefore, the medium 360-degree video is still fascinating for me. It conveys a realistic image of the fates on site. In addition, the all-round view, but lacking interactivity, gives an observer's role and thus feels certain helplessness.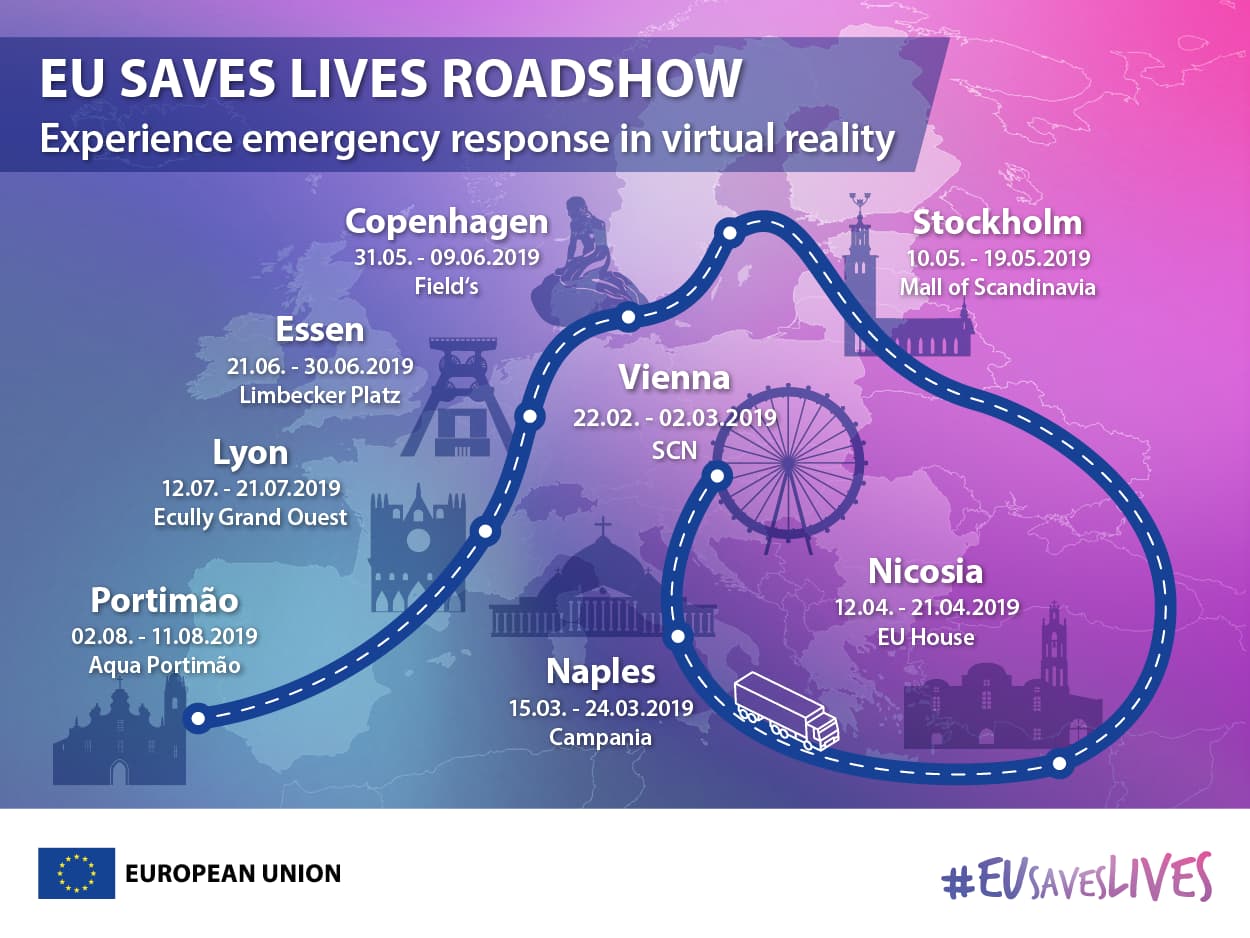 Marketing Campaign
As in the previous year, a roadshow was organized to share these experiences with as many people as possible. This form of immersive storytelling can also be used for marketing purposes. In addition, the image of DG ECHO and humanitarian aid operations was specifically enhanced.
The app development was done by VRdirect with a customized Unity application. Known for their virtual reality platform, they offer a simple solution for creating and publishing 360VR content. For the 360° sound we used the multichannel audio format tbe (two big ears). In addition to the spatial 3D sound, we also used interactive game audio assets. For example for UI (User Interface) elements such as clicking, hovering, selecting and confirmation sounds.
But the new clip was also a success on social media: Currently, the above video on Facebook 360 counts almost 5 million views, 30,000 reactions, and 1000 comments.
Here are some making-of pictures of the 360VR production. They raised awareness of crises on social media platforms like Facebook 360 or YouTube.